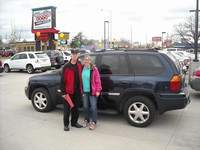 Brenda M 5/3/2016
"I have been working with Wheel City since 2007, and I have bought 4 vehicles from them. I couldn't be happier! Fair prices, great customer service, and honorable. I would recommend them highly and I will be back when I need a new vehicle."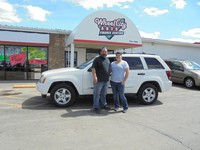 Dave W 5/2/2016
"Very friendly service and fast! We are pleased with the amount we got for our trade in. The process was virtually painless. The manager was so friendly. She made everything seem fast and friendly."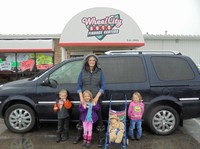 Courtney B 5/2/2016
"They spent the time to make sure I got into the right vehicle. They are great people! The salesman went over everything in such good detail. I am so excited to take the next step to financially start my life. Thank you Wheel City!"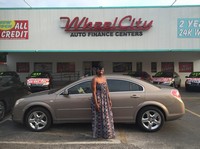 Shaquia G 4/26/2016
"Mark was an AMAZING sales rep. I'm so happy that I came into Wheel City. He continued to ask my needs and made sure it was all about me. I would refer Wheel City to anyone!"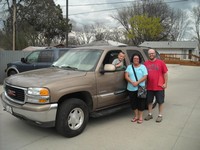 Jenna and Bryan D 4/26/2016
"We bought a vehicle about 2 years ago and started having issues. We came back and they worked with us to get something different. Dante is awesome! What a great experience. Thank you so much. Wheel City is the best!"